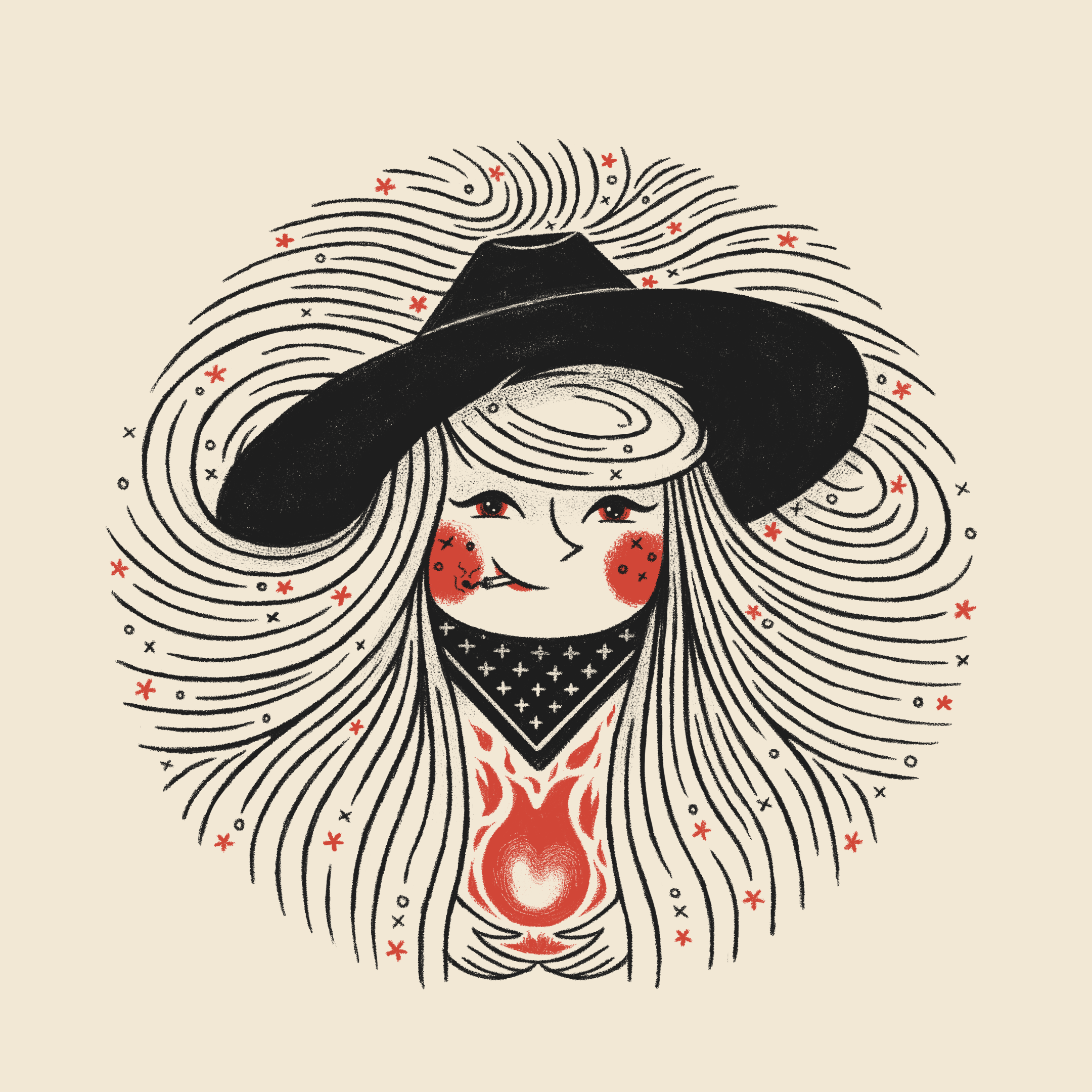 SONG:
Shelter From the Storm
by Bob Dylan | ARTIST: Allie Smith
Allie Smith — It reminds me of a country song, perhaps that's why I drew a cowgirl. But I love this notion that there is a safe refuge from the wiles, evils, and turmoil rapping at our doors.


In a world of steel-eyed death and men who are fighting to be warm,
'Come in,' she said, 'I'll give you shelter from the storm.

︎ Your pals, Seth & Titus | Permanent Records 2018 | Both Coasts, USA ︎